Hello my audio friends. I've got some gourmet coffee in me and my head is spinning with ideas. Many of which are where to take this site/blog/vlog.
Think I want to take you all on a journey of my past and then we move forward together. Along the way, I want to post about what I feel is HI-FI COOL.
You ready for the ride?

Lets go back to the beginning. I start with my recent late Father, a true addict. He was the kind of guy that would make many shop owners run for cover and what is funny, I use the term I learned from him all the time, "time vampire".
He would be listening to Apogee Divas in one room while I would be dreaming about one day being able to afford a Linn Kans/Majik system or in another shop, maybe it was a B&W bookshelves/Rotel system. My lust for this sound is why I've always seem to gravitate towards bookshelves or that "British sound". Boy, those Epos and Celestion sure did sound good back in the day. I can almost remember the smell of that dark dampened Dallas audio showroom.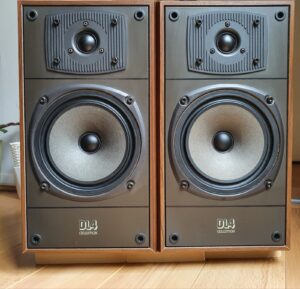 So lets go on a journey of the past before jumping to the future.
80s: Dad's old Sansui he gave me would be worth a lot if I still owned it today; Infinity bookshelves, some speakers I'll remember soon with blown bass drivers that I replaced with Kef 103 bass drivers. That led to a JVC integrated with the cool redlights…. The creation of a new addict had happened.
Early 90s: Electrocompaniet Ampliwire/Adcom/Boston Acoustics (Snell wannabes) . This system sounded amazing with some vaulted speakers in the apt. Had this system when my son was born.
Late 90s: Naim Nait 3r/Naim CD player/Proac Tablette, Naim Nait 1/Kans/Perpetual Tech DAC, B&K amp (sold fast). That Naim rig was so enjoyable. Why didn't I just stop right there. There was this snap it had with that Naim PRAT. It made me move my feet. Holographic soundstage, probably not but John Mayer and Dave Mathews never sounded better.
Early 2000s: This is where things start to get crazy. Sony mini system, early Primaluna/Early Sim Audio/Tannoy Iris DC1/Rogers LS3/5A 11 ohm.
Late 2000s: Definitive Technology Mythos ST, B&W 805 Matrix, Musical Fidelity X series, Sim Audio I-5, Linn Majik Movie DI/Dynaudio 42, Spendor S3e, Linn Katan/Linn Tukan, Harbeth P3ESR/Majik/Apple Airport Express-iTunes (my first streaming system I lived with maybe the longest, why did I rip all those CDs at 192 and sell, dumb), Kenwood KD-750 Turntable.
2010s: This is where I really started getting crazy feeding off my friends and family. Like every model Harbeth except the 40.1. P3ESRs, 30.1 and Compact 7 multiple times, Usher CP-6311 Speakers, Dynaudio Excite X12, PMC 21, Dynaudio Active Speakers, Benchmark DAC/Adam monitors (had to get, Adam is my name), Wadia PowerDac/Silverline Minuet Speakers, Spendor S3/5R, Spendor SA1, Audience The One Speakers, Proac Tablette 10, JBL L110, Vandersteen VLR, Magnapan, Wilson TuneTot, ELAC Monitors, Klipsh Herecy, JBL L110. Amps… too many. Luxman, Leben multiple times, Sim Audio, Hegel H80, Croft 25R/7R, Primaluna, Musical Fidelity, Arcam, Tact, Naim Supernait 2 multiple times, Naim 5i, Naim XS 2, Naim Nait 2(actual one Stereophile reviewed) – should have kept (regret!), Naim UnitiQute, Naim UnitiQute 2, Naim 72/140, Naim NAP-100, Burson Conductor 160D DAC/Headphone Amp/pre, Exposure 2010, Rega Brio-R, LFD IV, LFD NCSE, Heed Obelisk w. PSU, Marantz 2270, Sim Moon Neo 250i, Bel Canto C5i Integrated, Belles Aria, Rogue Stereo 100 Amplifier, Jeff Rowland, Ayre Codex, Benchmark HGC, Mytek 192, Mytek brooklyn, Mytek Brooklyn+, Resonessence Labs INVICTA Mirus, Arcam irDAC, Mcintosh MHA-100, Violectric V280 then v281, Sennheiser HD650 then HD800S, Pro-Ject Carbon Debut Turntable, Denon DP-47F Turntable, Nagra, Ultrarendu/LPS1.2, MicroRendu.
You might sense a theme here. I try to get away from that British sound along with the imaging of bookshelves but it just keeps pulling me back.
2020s: B&W 805 D3, Sonus Faber Olympica 3s/Ayre AX5 Twenty/Aqua LA Voce S3 (excellent system that girlfriend still reminds me weekly was the best), Graham LS6, Rosso Fiorentino Pienza Series 2, Revel F206, Proacs 1SCs that were my Fathers (he bought demo back in early 90s), Unison Research, Moonriver 404, Gato AMP-150, Parasound JC5, Marantz Ruby Integrated, Naim 82/180, Naim 42/160, Tri-Art B Series 4 Open Speakers, LTA ZOTL10/MZ2, Audio Research LS-27 Preamplifier, Pass Labs XA25/Pass Labs XP12, Norma SC-2 Preamplifier, Late Fathers Audio Research SP11 Pre/Cary 300B Monoblocks, McIntosh 240 Amplifier, Kuzma Stabi S turntable, second VPI Classic 1, Technics SP-15, Teac X-10R Reel to Reel, Tanberg Reel to Reel, Lumin U1 Mini.

Current: Q Acoustics Concept 500, Rogers LS3/5A 11 ohm (got back from Father, sold to him Early 2000s)/David Berning ZH-230 Amplifier/Linear Tube Audio – LTA Microzotl MZ3 Preamplifier/Tellurium Black Diamond Speaker cables/jumpers,Silversmith,Unknown speaker cables I love – Nakamichi?/Audience SX/Auditorium 23 interconnects, Thorens TD-124 (STS did renovation)/Schick 9.6″ tonearm/MusiKraft DL103 cartridge/A23 SUT, 2nd Aqua LA Voce S3 DAC, Sony X77ES, Nakamichi Dragon, Technics 1500 Reel to Reel, Small Sony reel to reel, Erhard Audio Nina II Tape head preamp, Melco N1Z, Violectric V181, Sennheiser HD598, AKG
Picture Gallery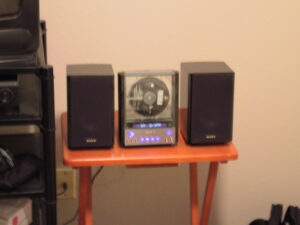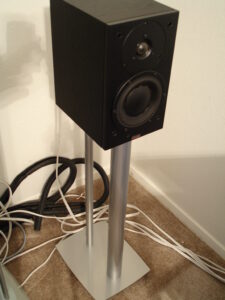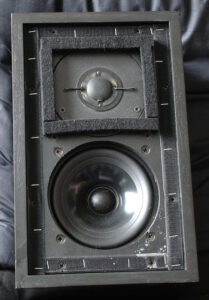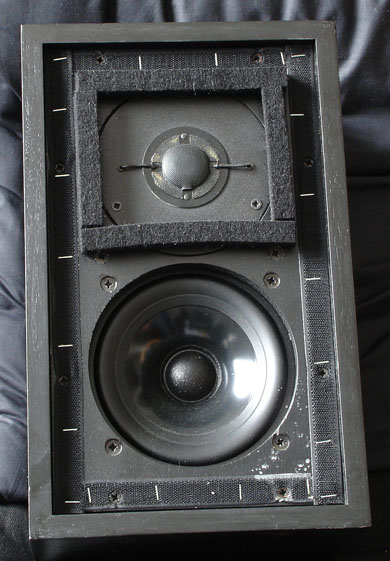 These are the speakers to beat. Can't believe how good I have them sounding with some David Berning desinged gear!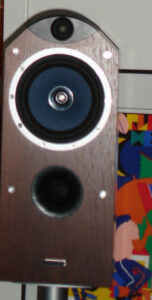 Love Tannoy and time aligned speakers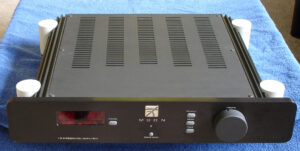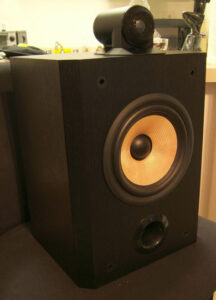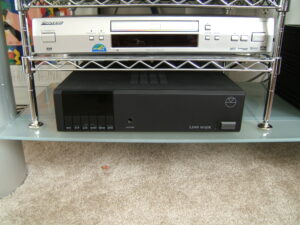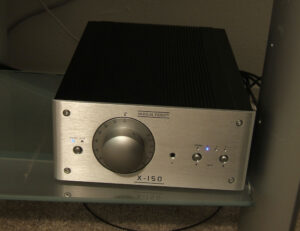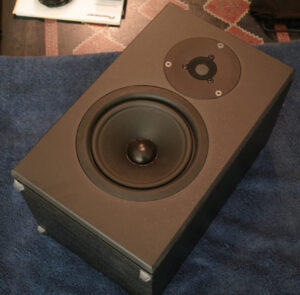 Bought these from my cousin and he's gone down the rabbit hole bad. Not my fault.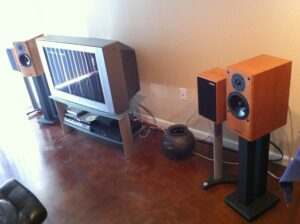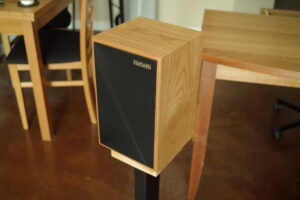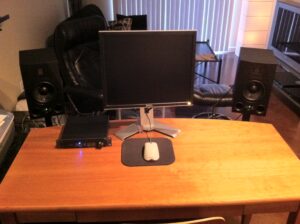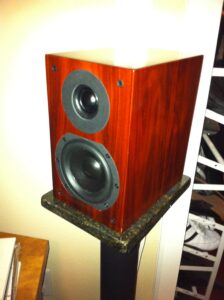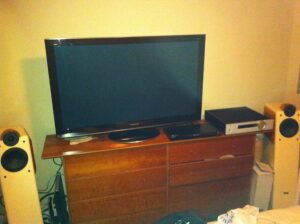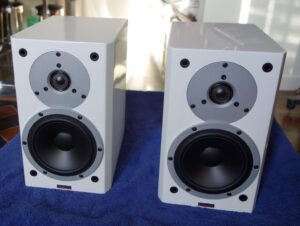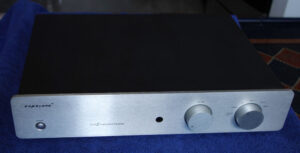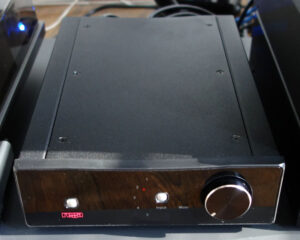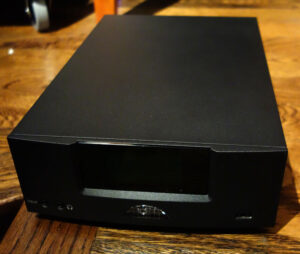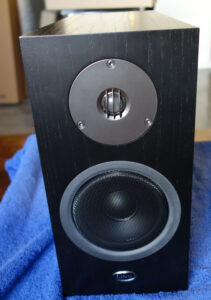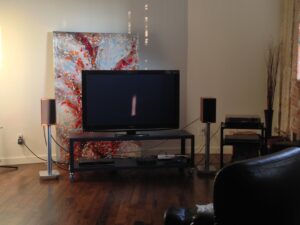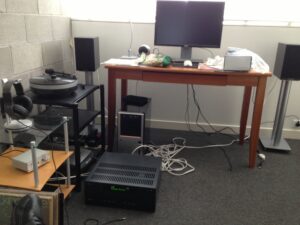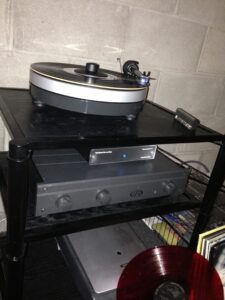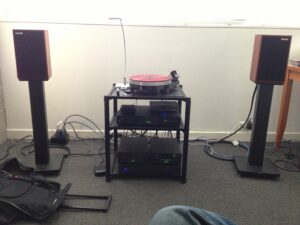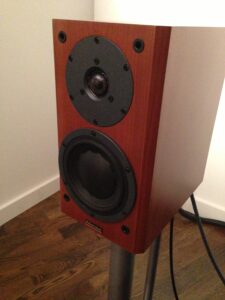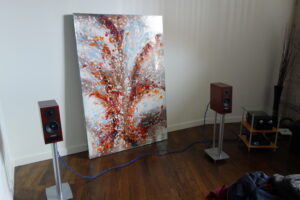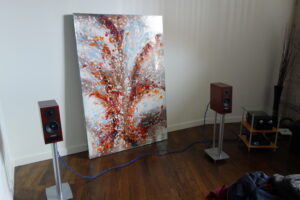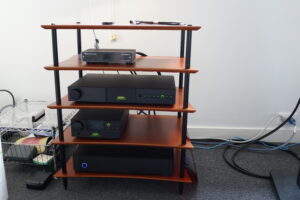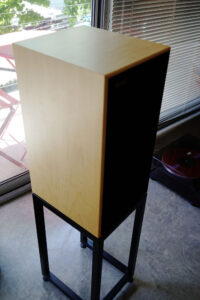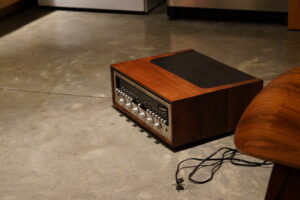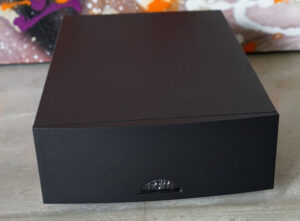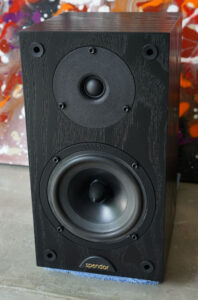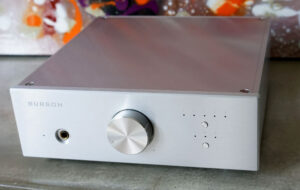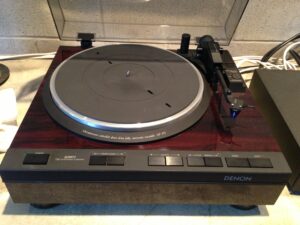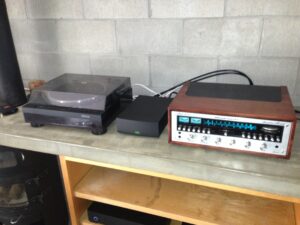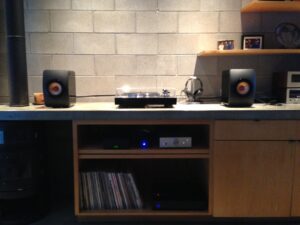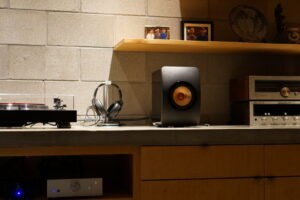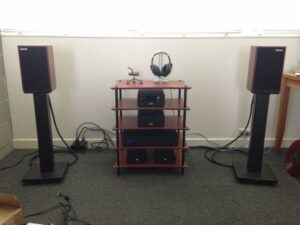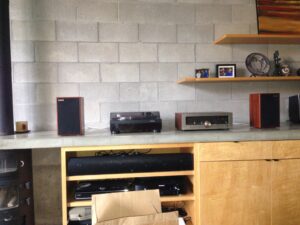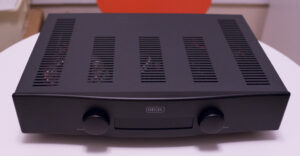 These Croft seperates sounded so good with the Harbeths. Another time I should have just stopped the madness.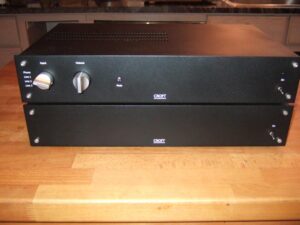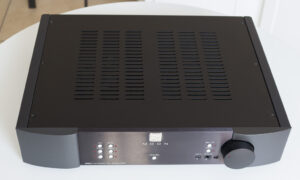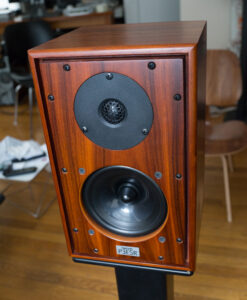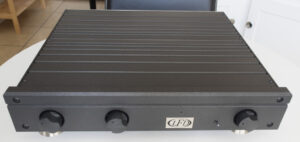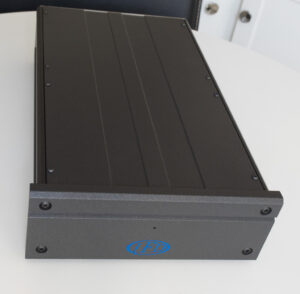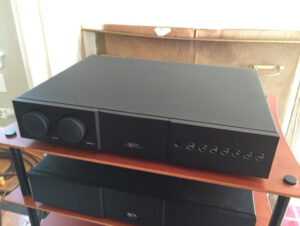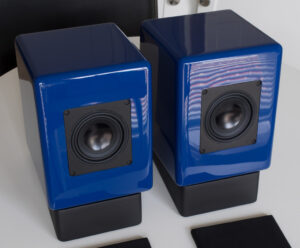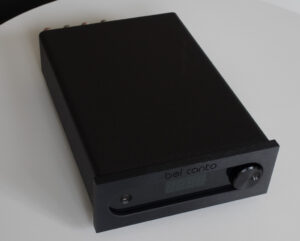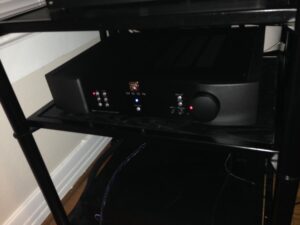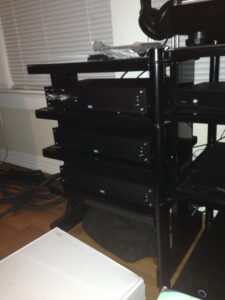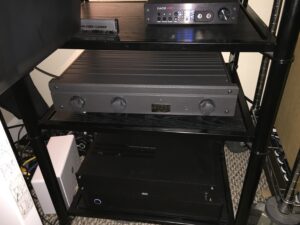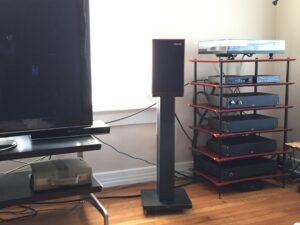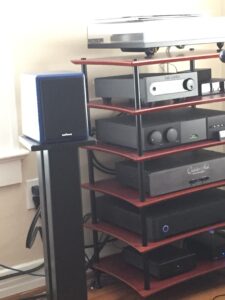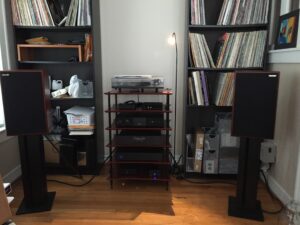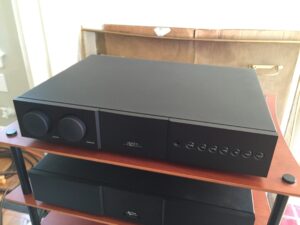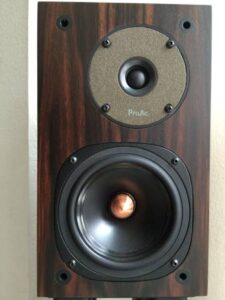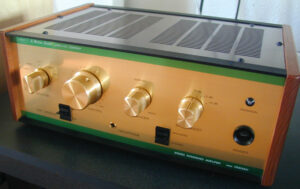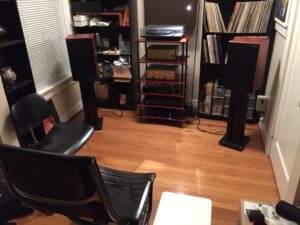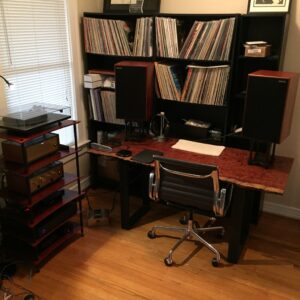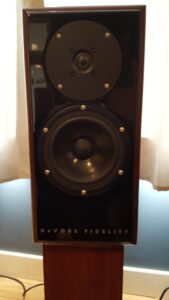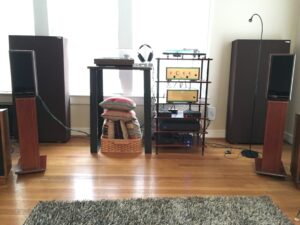 What a beautiful music lovers system!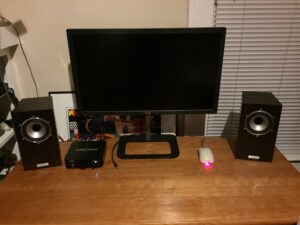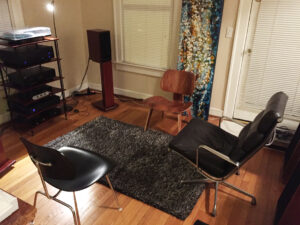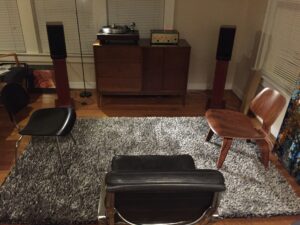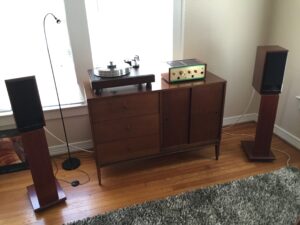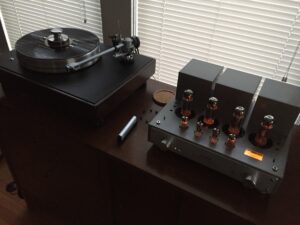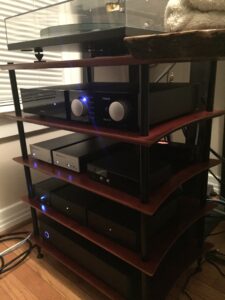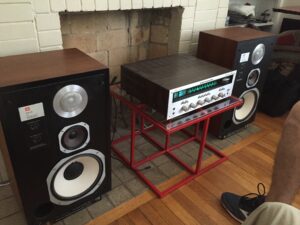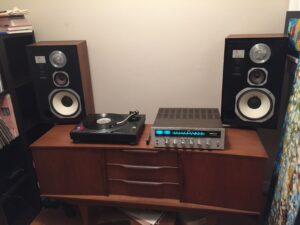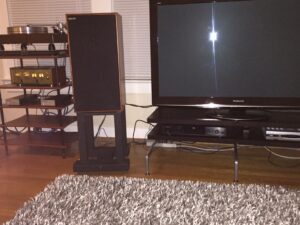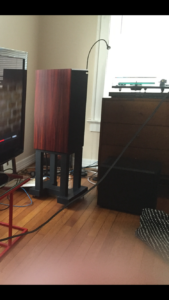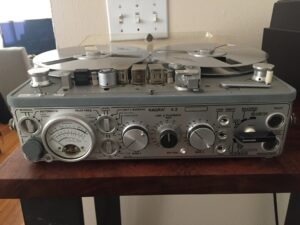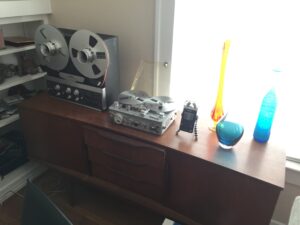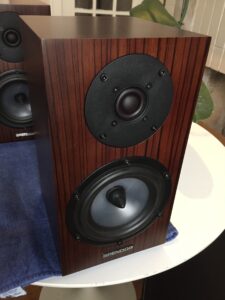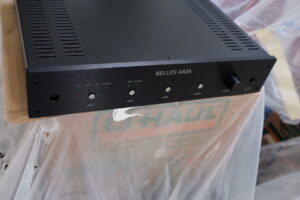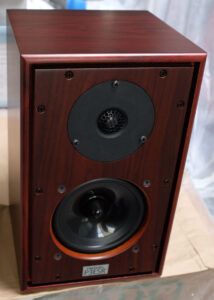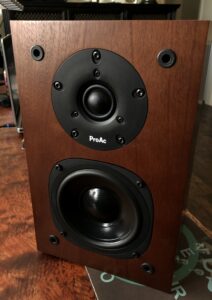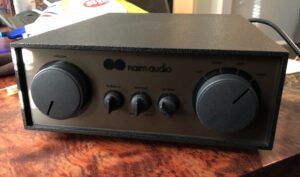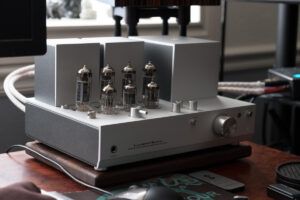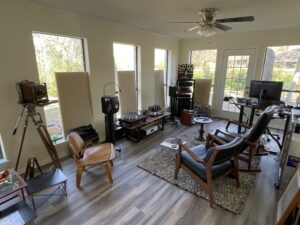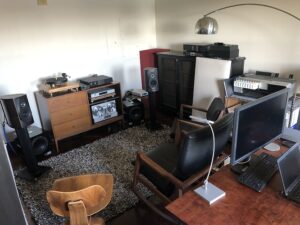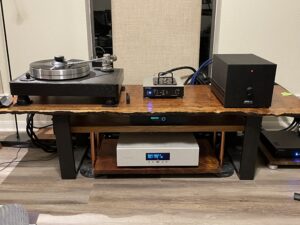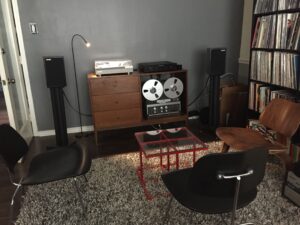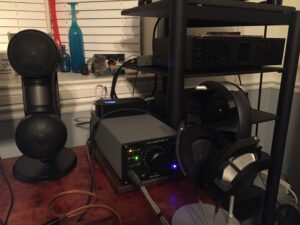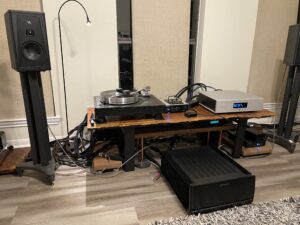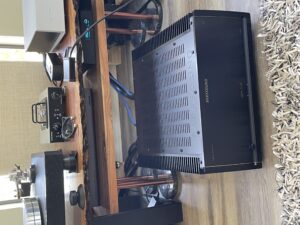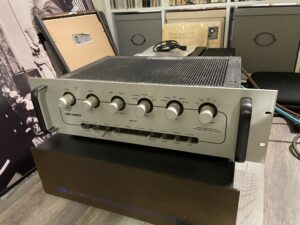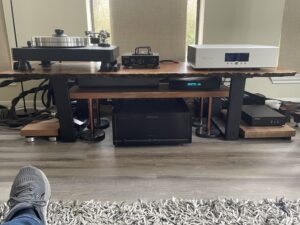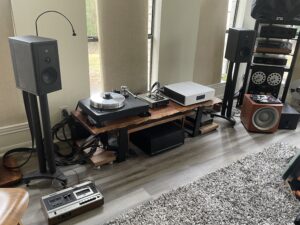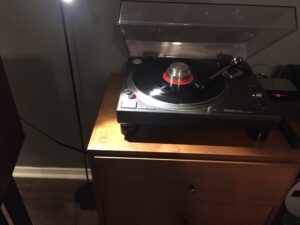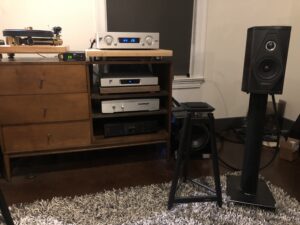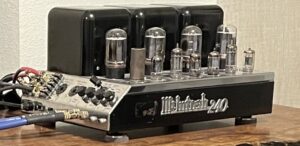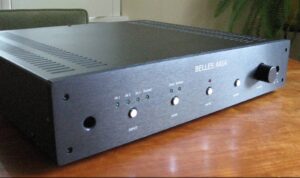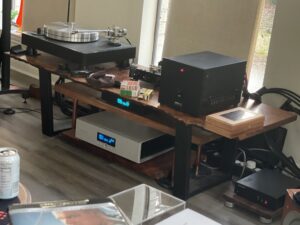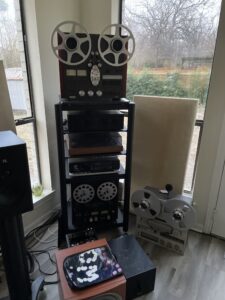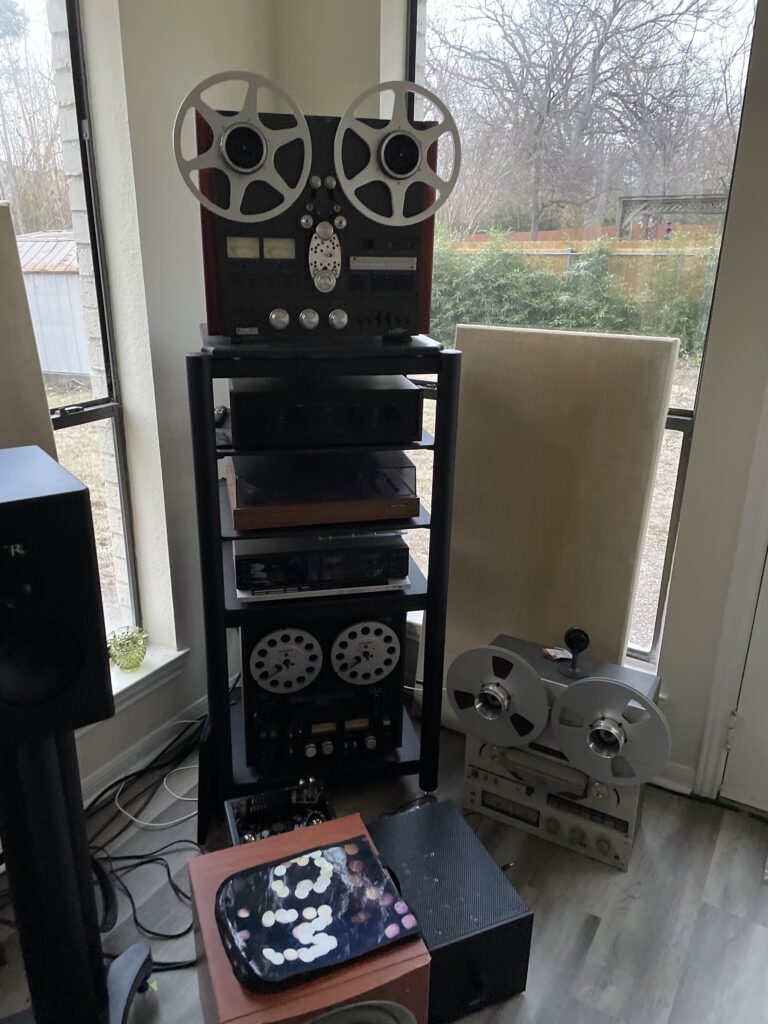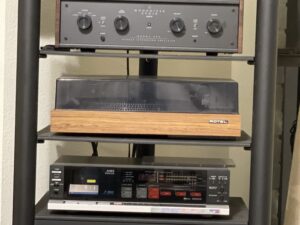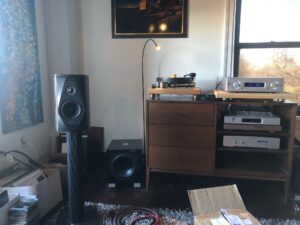 One of favorite systems and girlfriend reminds me every time I change something. Think I just now got the texture back in sting instruments like I had here.